Online Process on How to know your Bihar Apna Khata details at biharbhumi.bihar.gov.in or lrc.bih.nic.in/ror.aspx official website….
Are you looking forward to checking your Bihar Apna Khata without moving a muscle? If so, there is no need to panic since you can perform this action hassle-free thanks to the Bihar Bhulekh website. Rather than collecting this information physically, you only have to visit the website after which you can complete the process.
Steps to Know Bihar Apna Khata Online
Checking your Apna Khata online does not have to take most of your precious time. Provided you understand the important things to do, it will only be a matter of time before you complete the process. To help you get started, here are the simple steps you ought to follow if you're to know Apna Khata online.
First things first, visit Biharbhumi by typing in http://biharbhumi.bihar.gov.in/BiharBhumi/ on the search tab before initiating a search
You'll be redirected to the homepage of the Biharbhumi website from where you can see a map of the state. Here, select your District from the list
Once you select your District, you will also have to choose the block from the options provided
Next, choose the name of your Mouza on the list after which you should select the option you wish to use in searching for an account
Now find your name from the list that appears on your screen and click on the 'View' option
The above action will display all the information related to the land. To download Bihar Apna Khata details, click on the 'Download' button
Finally, click on the 'Print' icon on the right side of the page to take a printout of your Bihar Apna Khata details for future reference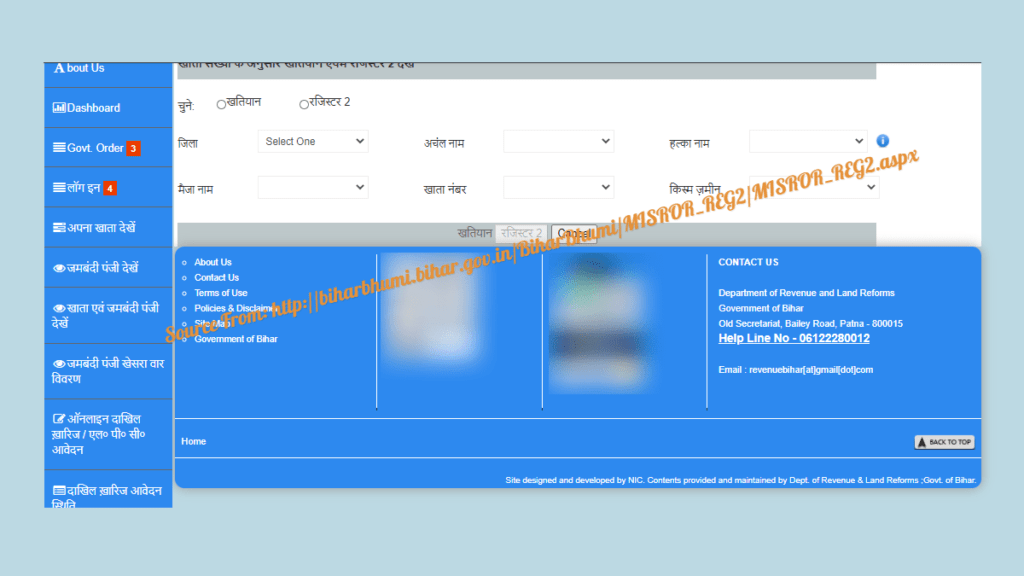 By following the above-given steps, it will only be a matter of time before you know your Bihar Apna Khata details. Well, this is just what you need to avoid visiting the Revenue office regularly simply because you want to check your land details. Other services available on the portal include ROR, land mutation application, land map, online payment of Lagaan, land mutation application status to mention a few.
The Bihar Bhulekh website has greatly transformed how the state conducts and offers its services. All you need is an internet connection together with an internet-enabled device for you to leverage what the portal has to offer.  Fortunately, there are no restrictions on the number of times citizens can access the Bihar Bhulekh website as is the case with other portals run by the different state governments in India.